The Aether Battery System, fitted with an LED Display and a USB-C charger, effortlessly integrates into a prosthetic socket.
This gives your patients the ability to manage their prosthesis with ease, activating, deactivating, and recharging as needed.
The real-time battery life display on the LED screen provides an invaluable feature, allowing patients to confidently monitor power status during use.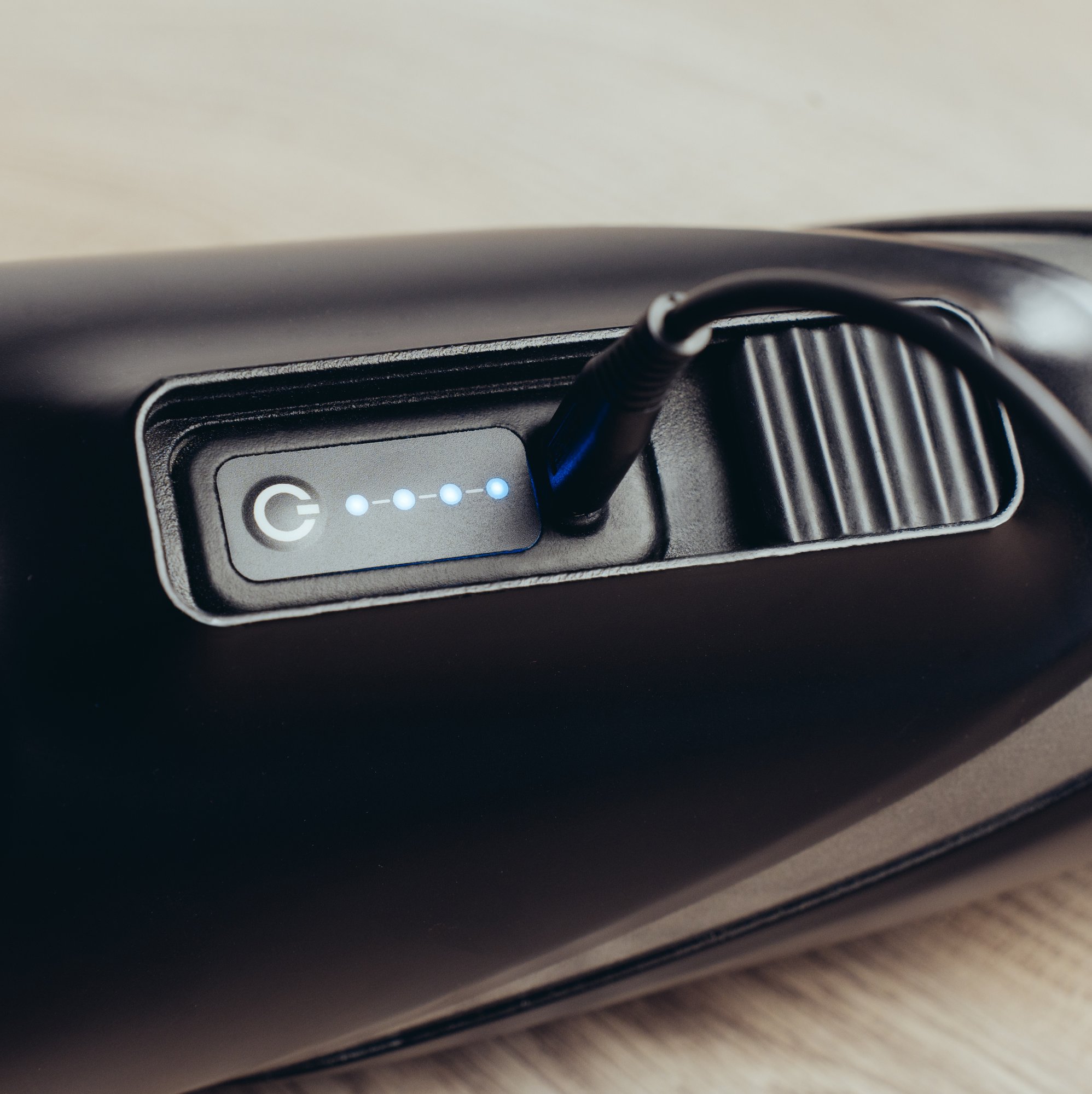 Aether Battery System Benefits
Designed with versatility in mind, the Aether Battery System is adaptable to a wide range of prosthetic hands, including the Zeus Hand. It also supports the use of an array of powered devices, such as electronic elbows, powered wrist rotators, multi articulating hands, and terminal devices, thus broadening your clinic's prosthetic service offerings.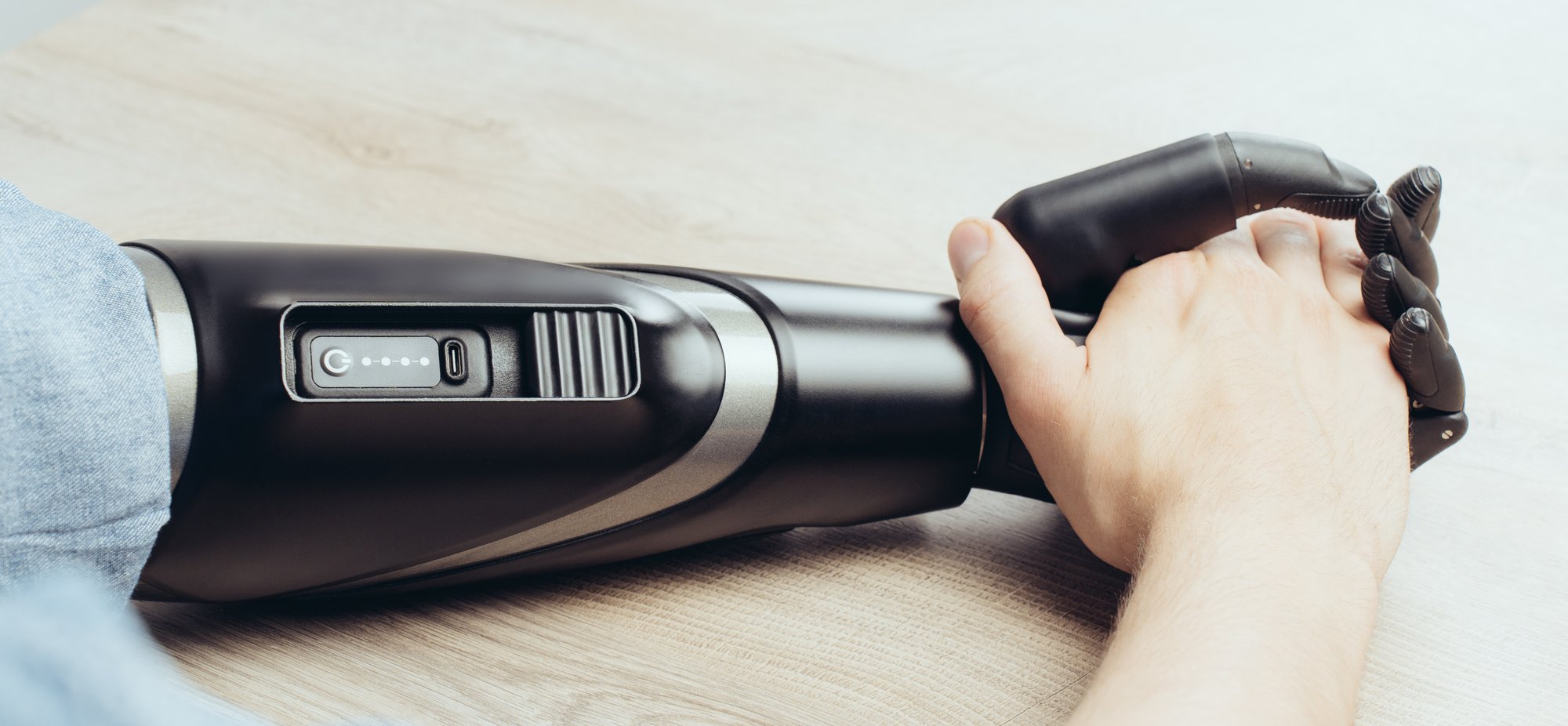 What's Inside the Box?
- Battery Pack: The heart of the system, providing sustained power for extended use.
- Battery Charging Port: Specially designed to be mounted seamlessly into the prosthetic socket.
- Connector Board: A component that bridges the battery pack and charging port, ensuring smooth energy transfer. It also provides a dedicated output to the terminal device through a 2-Pin kidney-style output connector.
- USB Cable: A versatile 1-meter cable boasting both USB A and USB C connectors.
- AC/DC Power Supply: We provide an AC power adapter tailored for either Europe or the United States.
- Instruction Manual: Clear, user-friendly guidelines to ensure you get the most out of your Aether Battery System.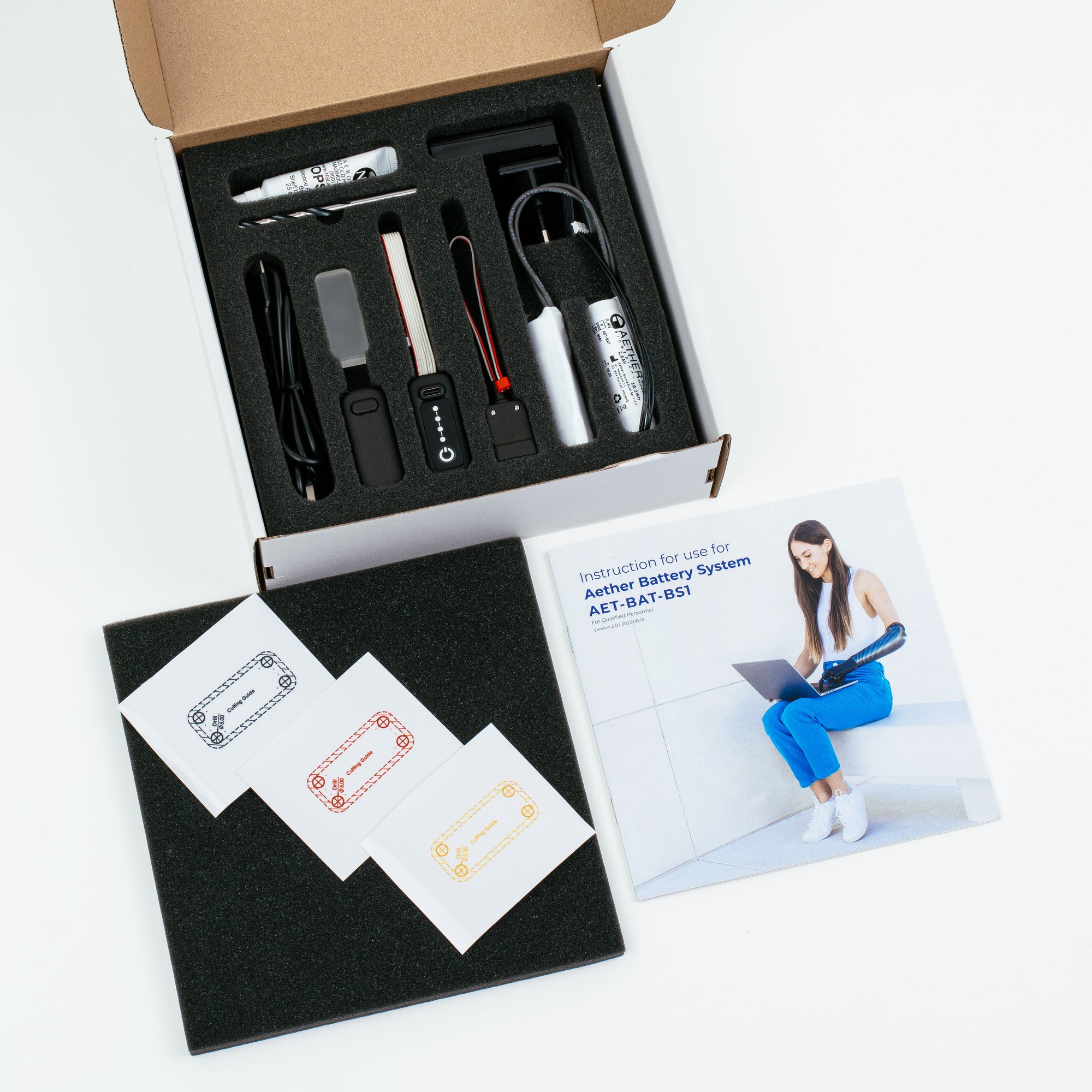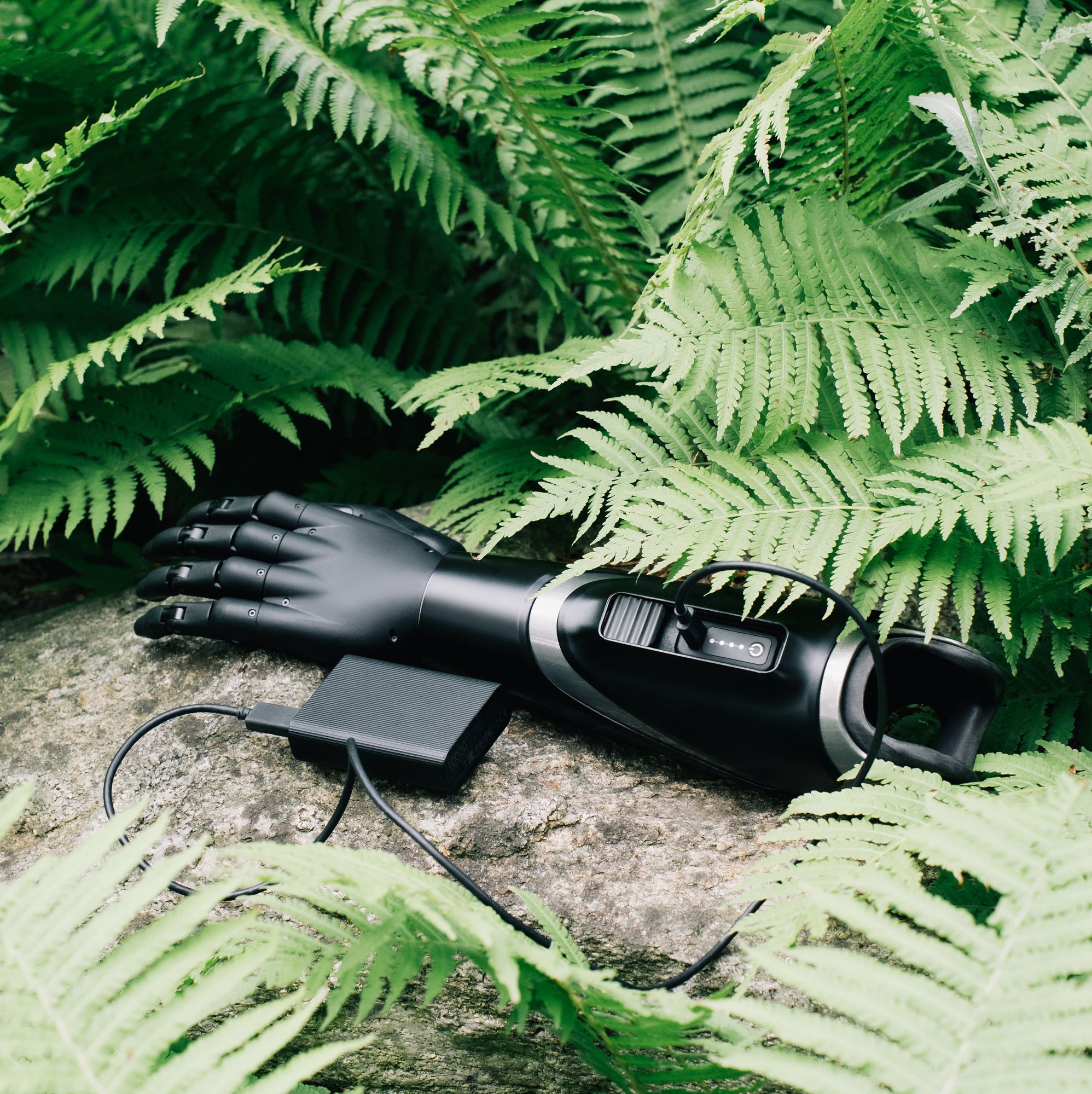 This unique system
isn't just an innovative power source for your prosthetic hand, it's also your dependable ally during an unexpected power shortage.
The versatile system can be charged via a power bank or any other USB-C source.
Picture yourself in a situation where your battery dips precariously low. All you need to do is connect your prosthesis to your power bank, and you're instantly back in action.
This is a feature unheard of in any other prosthetic battery system. Empower yourself with the Aether Battery System and experience the future of prosthetics today. Don't just live life; command it. Contact us now to learn more about how Aether can revolutionize your life.
*The power bank shown in the photo is not part of the set.
Elevate your prosthetic solutions with the Aether Battery System. Enter your details to request a personalized quotation, and explore the game-changing benefits of our industry-leading battery technology. Power your practice's potential!