Zeus - Bionic Hand for All
Zeus' strength and agility allows you to perform daily activities with ease. Whether lightweight or heavy objects, delicate or tough grips, Zeus does it all.
Zeus is highly customizable, providing 12 grip patterns that can be further customized to your unique activities.
Say Goodbye to Long Repair Time
With local servicing, you can ensure that you never go a day without your hand.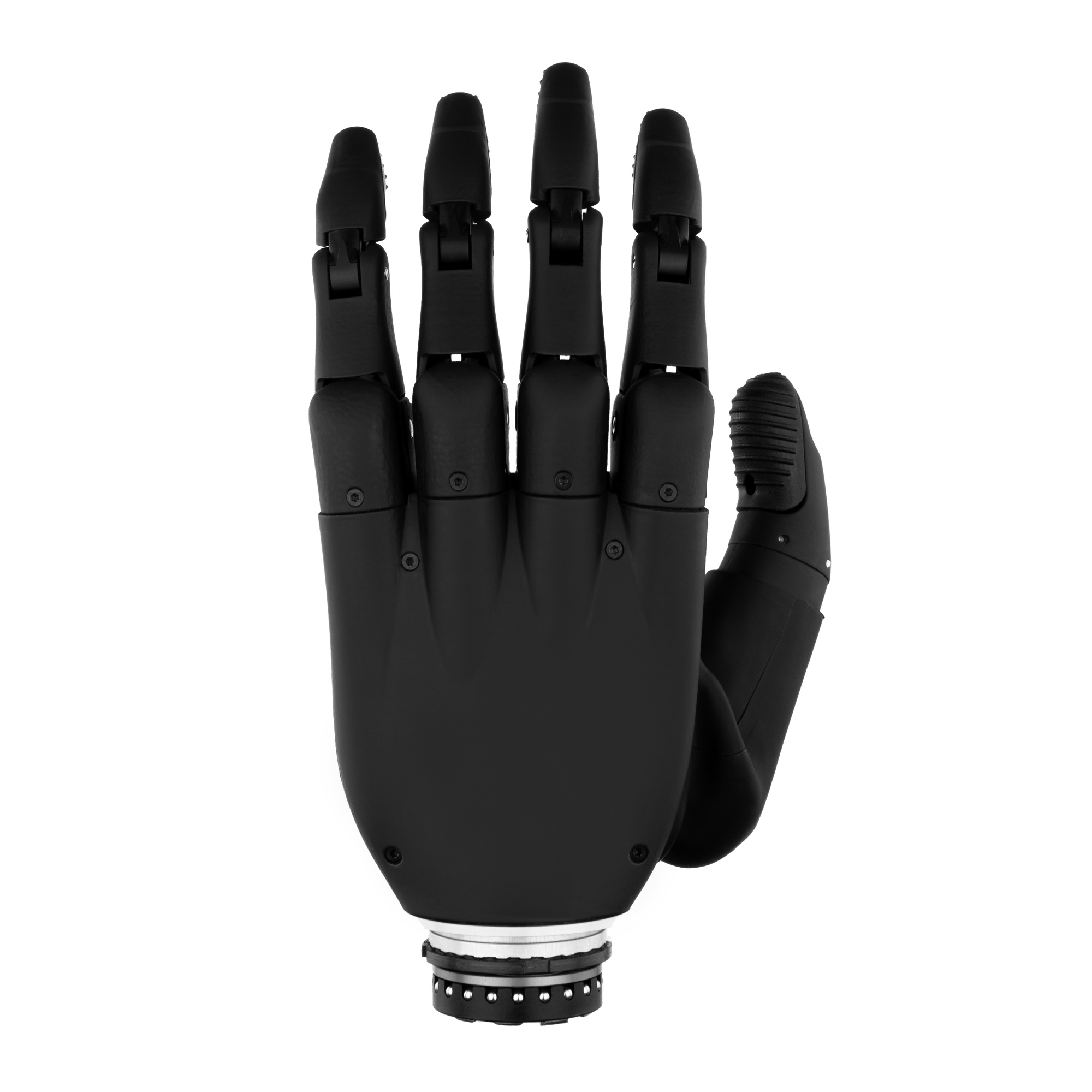 The World's Strongest Bionic Hand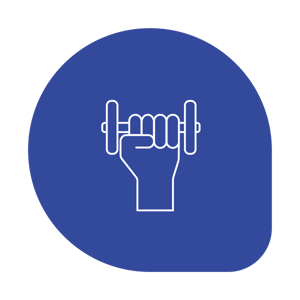 Strong
With over 150N of grip force and 35kgs (77lbs) of lift capacity, Zeus provides you with all the strength that you need for your activities.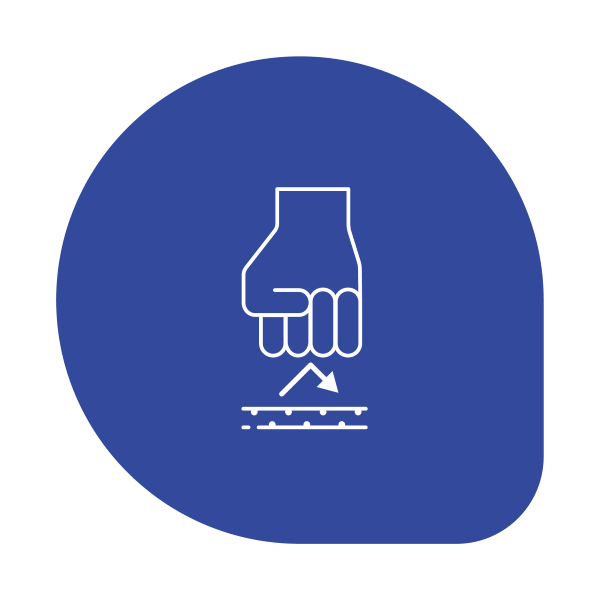 Robust
The impact resistance mechanism of Zeus allows fingers to flex when facing any impact, protecting them from breakage and increasing durability.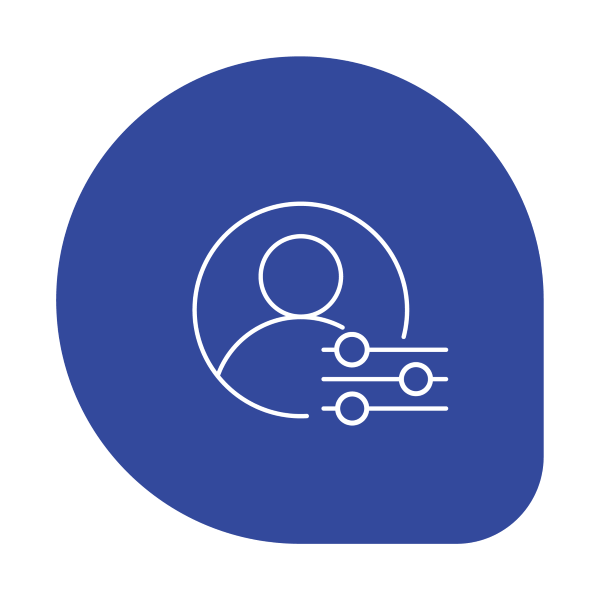 Customizable
Zeus has 12 grip patterns which can be adjusted to fit your unique needs. All the grips can be completely customized to support your unique usage profile.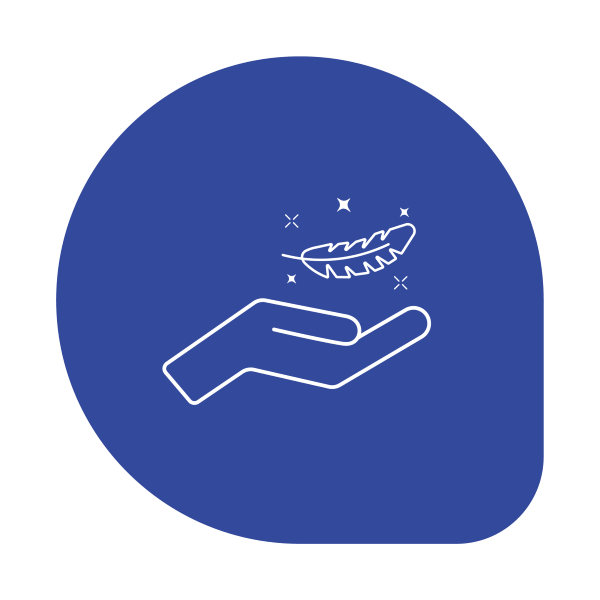 Agile
Zeus' Soft Grip feature enables a light touch, preventing the Zeus from unintentionally breaking fragile objects and giving patients a greater peace of mind.
Serviceable
Zeus is the only bionic hand that can be repaired by accredited clinicians in under 30 minutes, ensuring you never have to go home without your hand.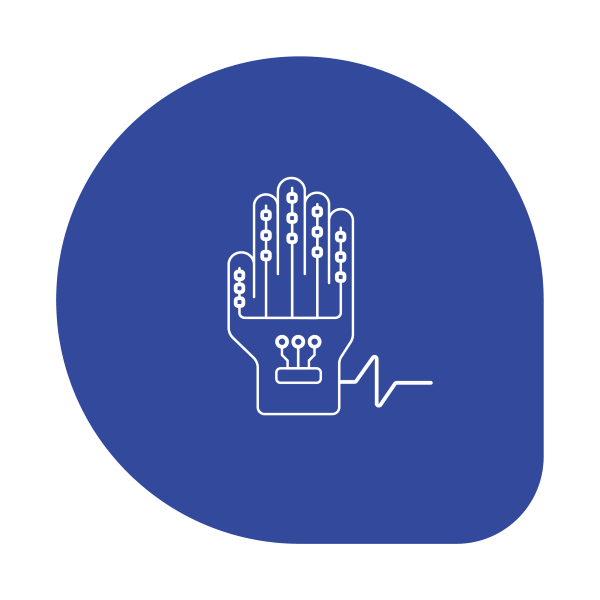 IoT Enabled
The web based software gives clinicians the flexibility to remotely configure The Zeus hand without the patient being in the office.
12 Standard Grip Patterns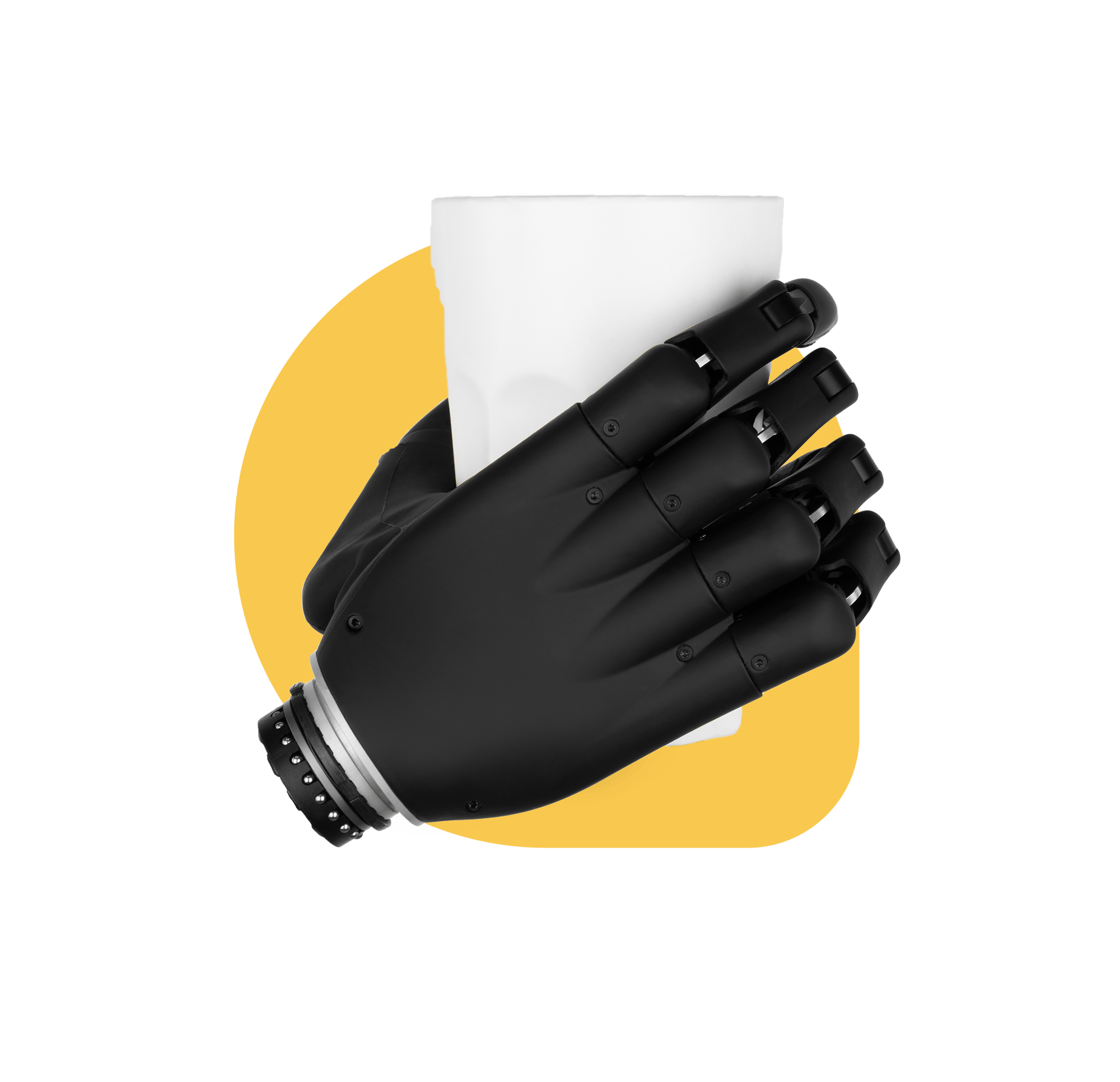 Power Grip
Thumb is opposed, while the other four fingers close around the object. This strong grip provides 34.17lbf/152N of force spread over all four fingers and thumb. Individual finger stalling allows the grip to conform to the shape of the object, such as a wine glass.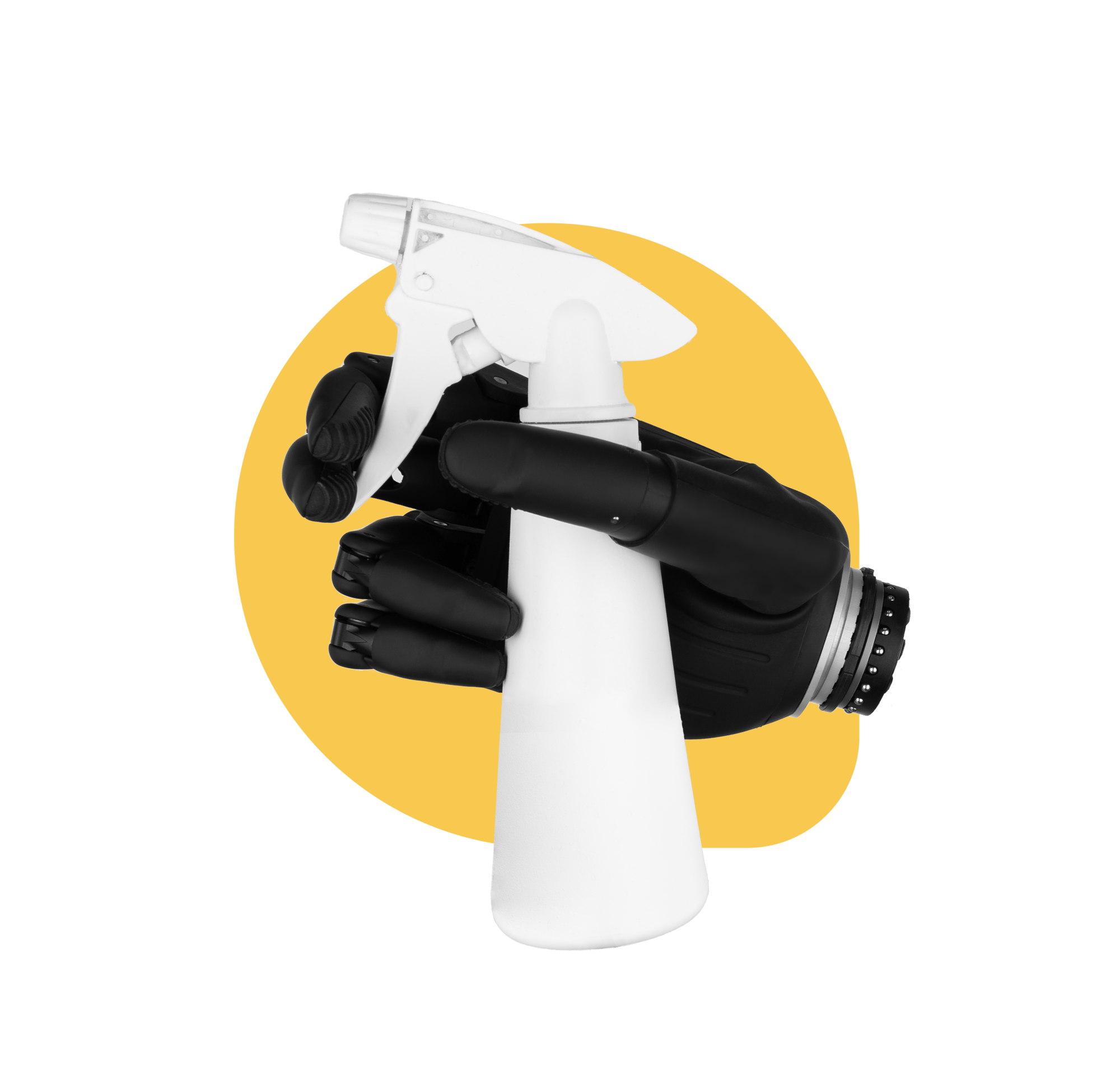 Trigger Grip
Useful for operating appliances which require trigger mechanisms like spray bottles. The hand grasps and conforms to the shape of the object while the index and middle finger are controlled proportionally to operate the trigger mechanism.
Precision Open Grip
The thumb moves to a midpoint and stops. The index finger forms a pinch while the middle, ring, and little fingers remain open. Used for picking up small, fragile objects.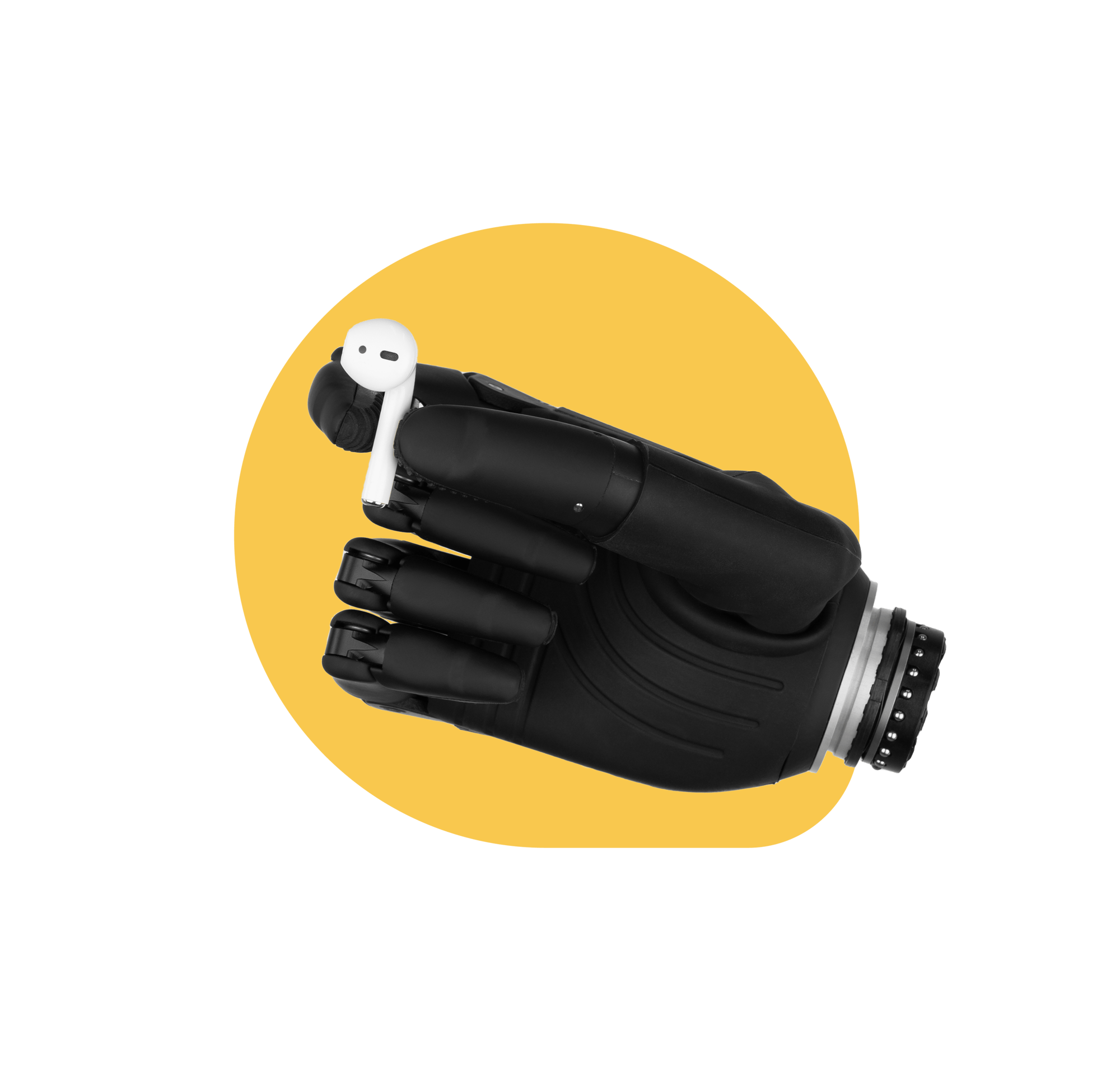 Precision Closed Grip
This grip proportionally controls the index finger to form a grip while the middle, ring, and little finger close fully. This grip can be used for picking up small objects from a table such as a piece of paper.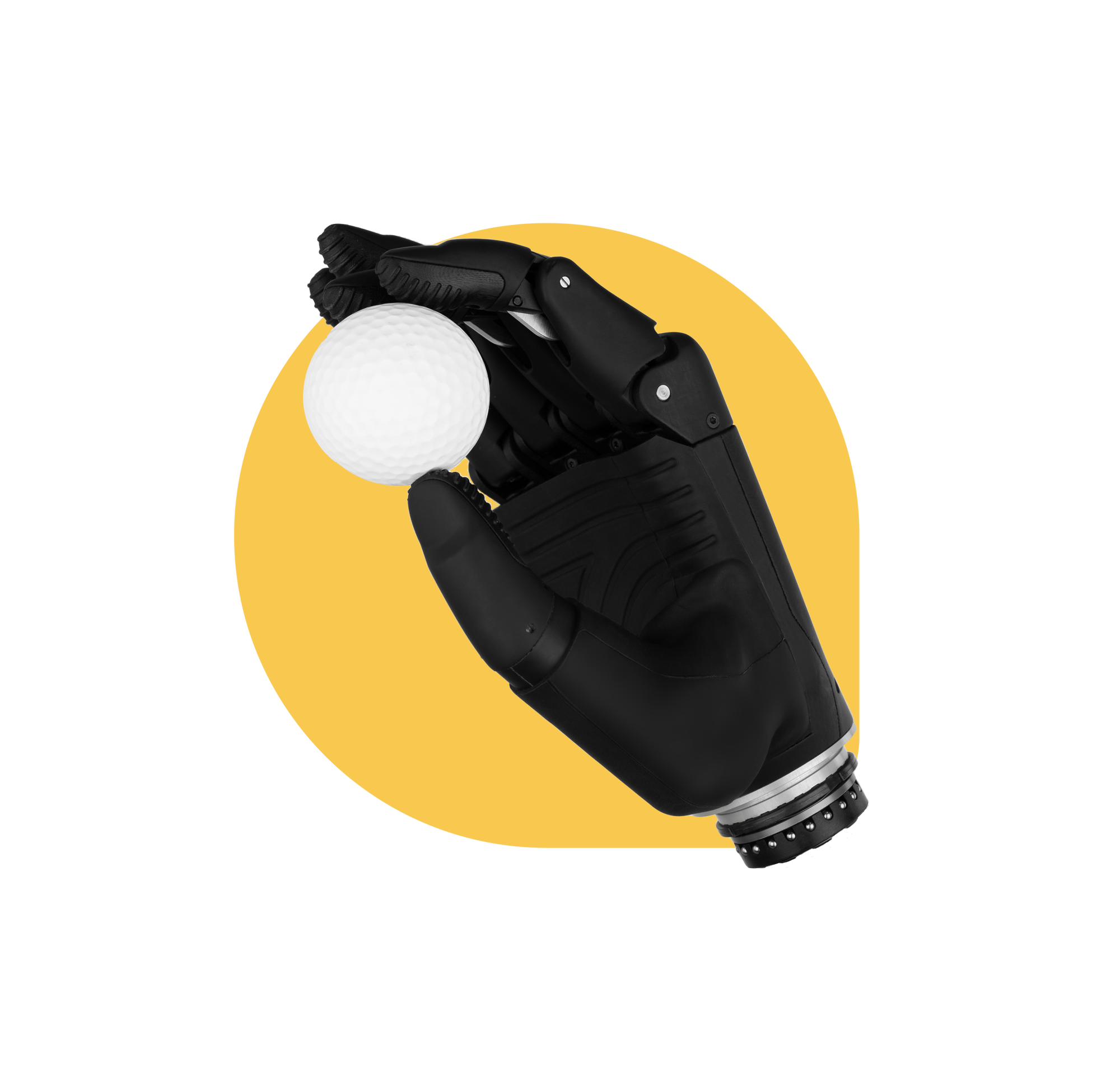 Tripod Open Grip
The thumb assumes a mid-point position while the index and middle finger move to reach the tip of the thumb. The ring finger and little finger remain open. Allows users to hold a variety of common objects such as a pen, car keys, or an egg.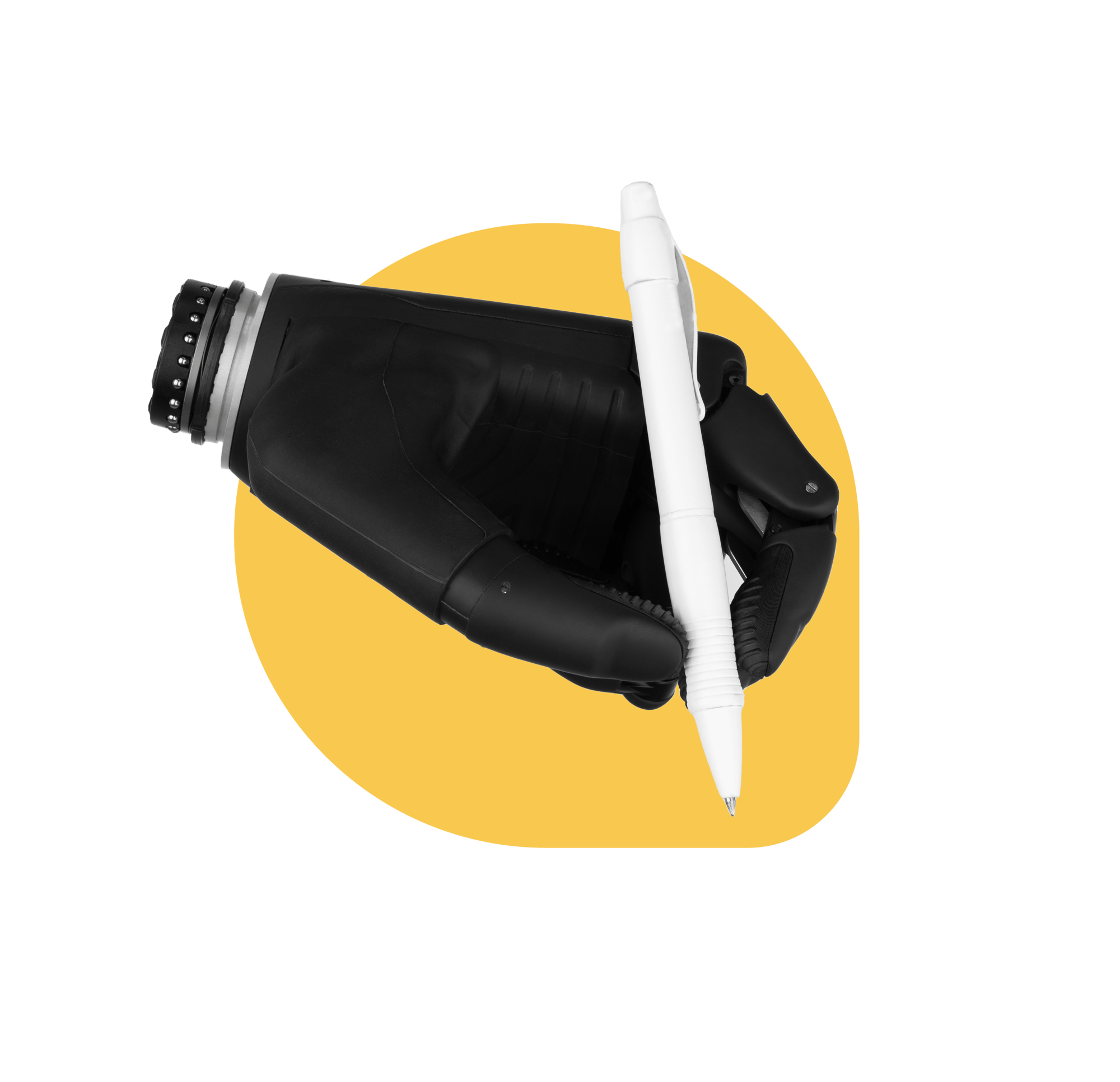 Tripod Closed Grip
The thumb assumes a mid-point position while the index and middle finger move to reach the tip of the thumb. The ring finger and little finger close fully. Allows users to hold medium sized objects and to carry out basic activities.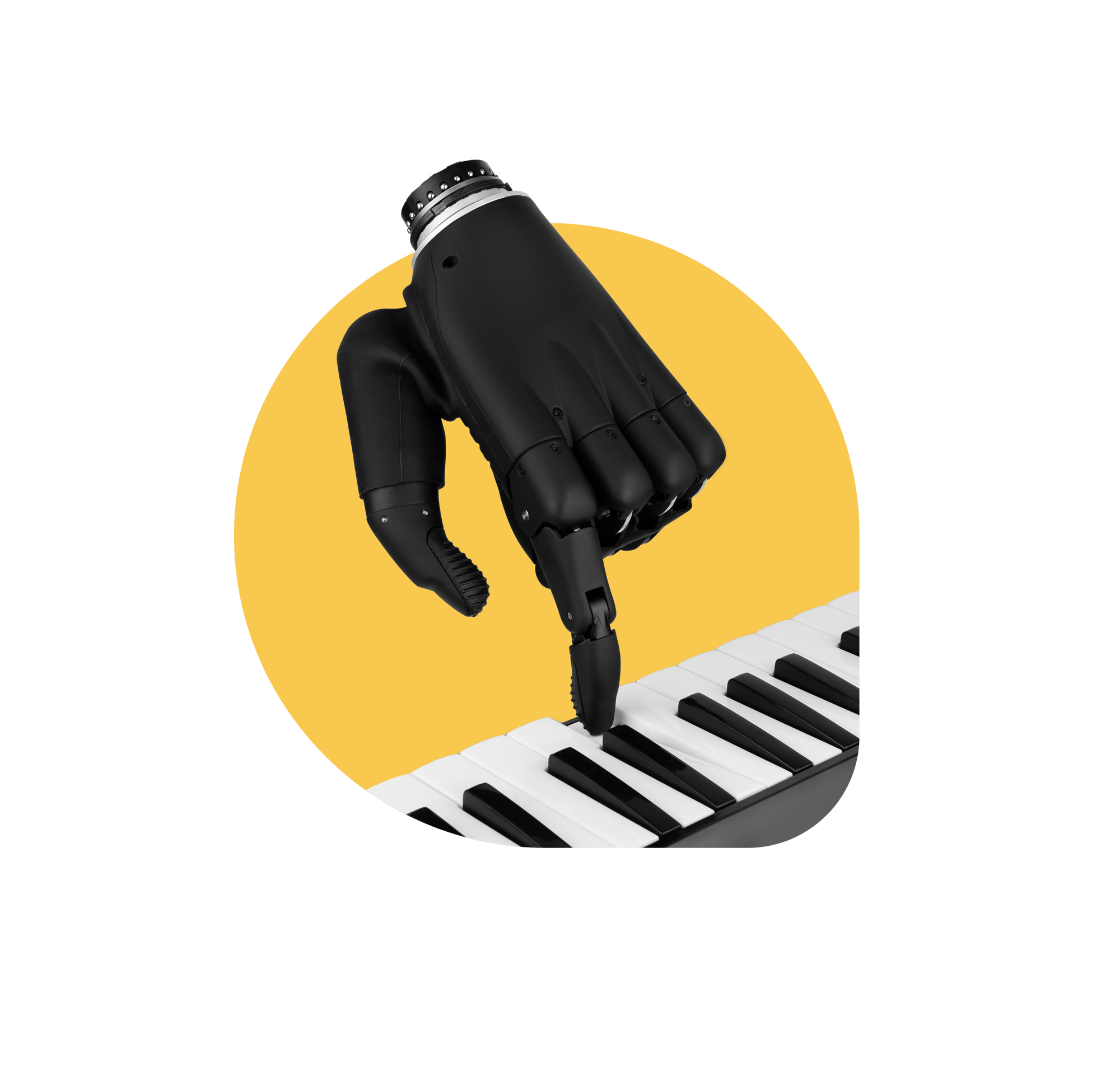 Finger Point
Using this grip, the index finger is active and in a pointing position with the rest of the fingers closed. This can be used for flipping switches and pushing buttons.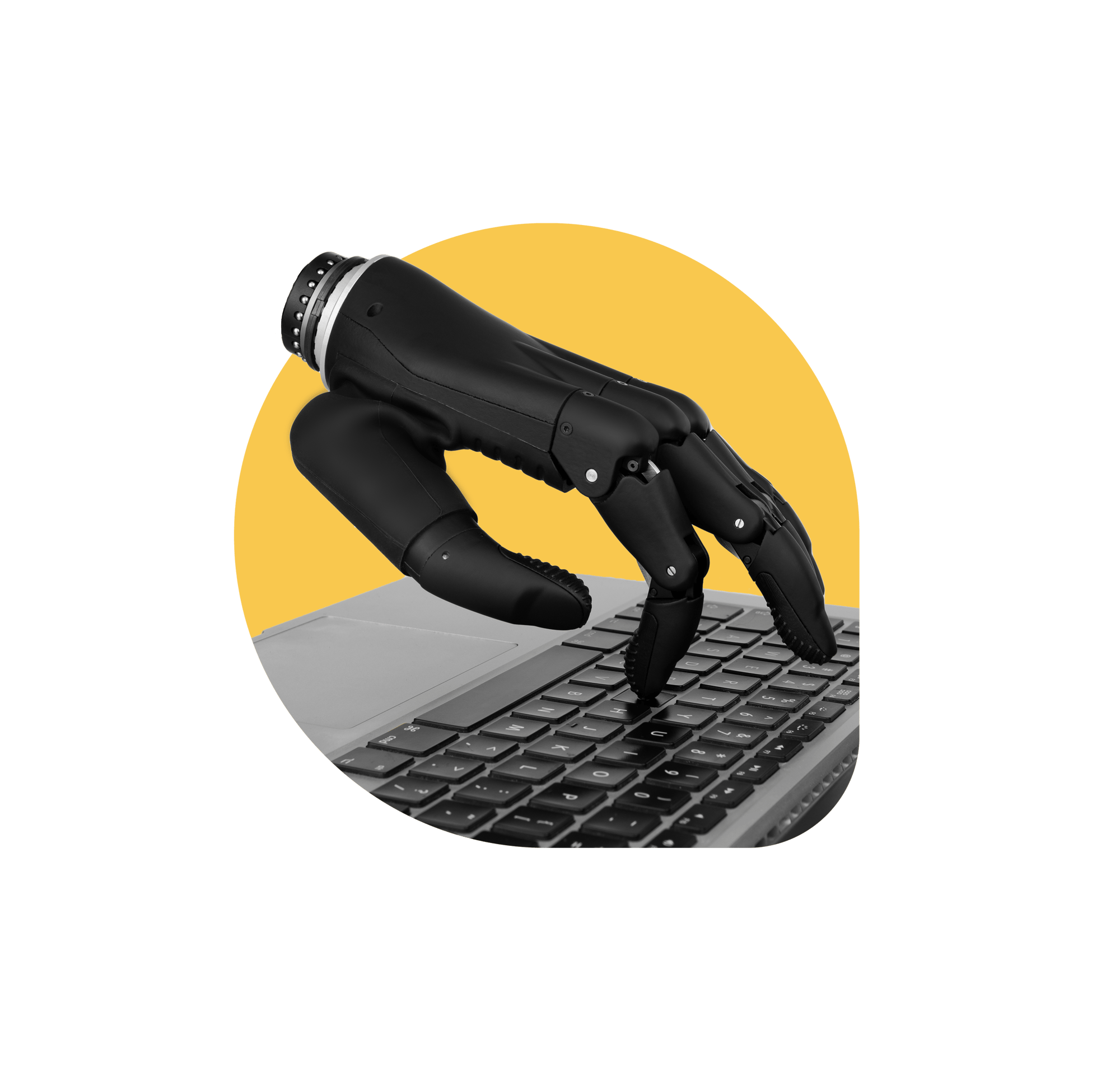 Active Index
This grip keeps the index finger active and in a pointing position with the rest of the fingers open. This can be used for working on a computer keyboard and performing activities such as typing.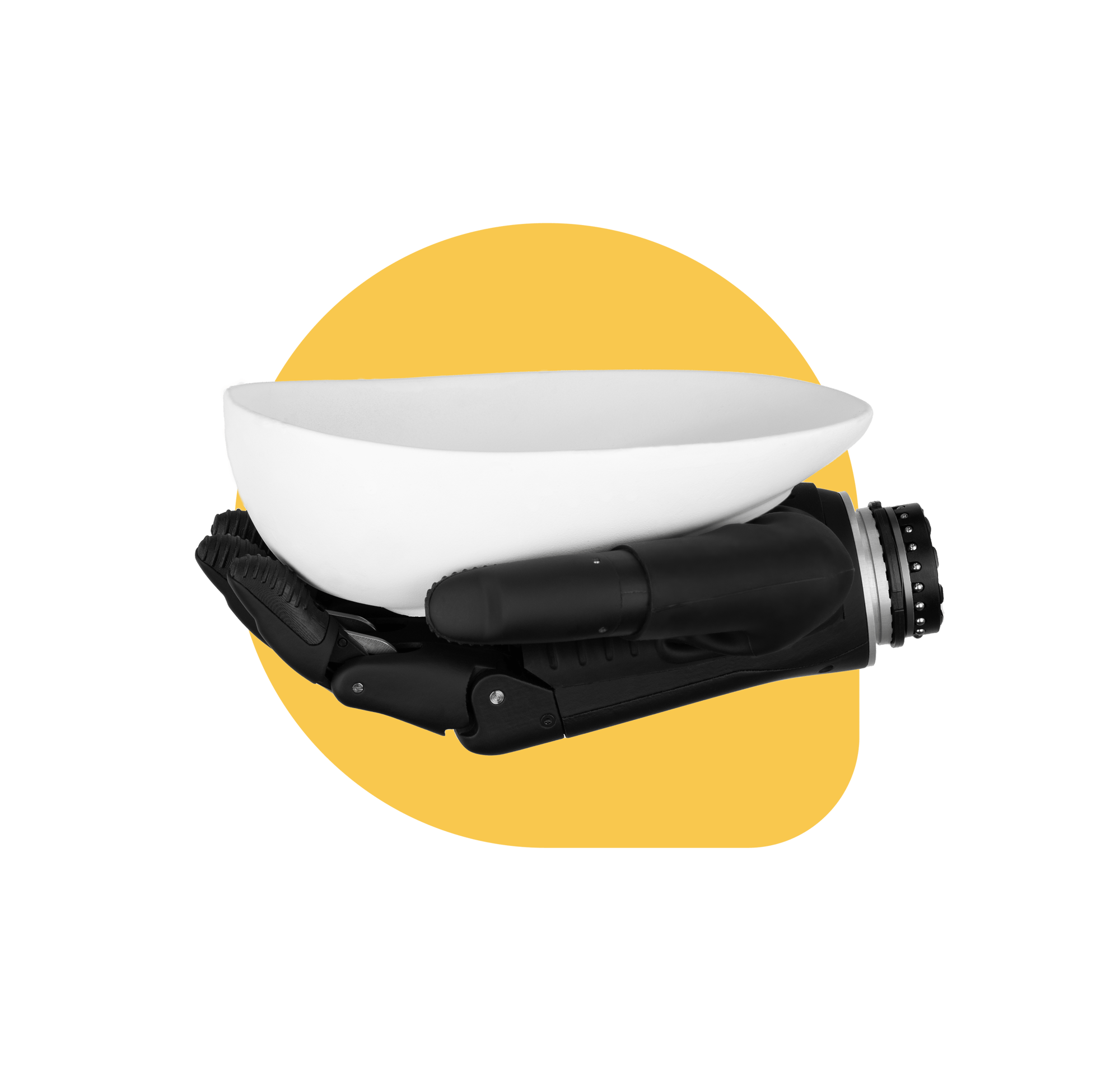 Open Palm
The hand opens to the extent where it provides a slight curvature to support plates, bowls, and books. The rubberized palm provides a flat, non- slippery surface to securely hold objects in this grip.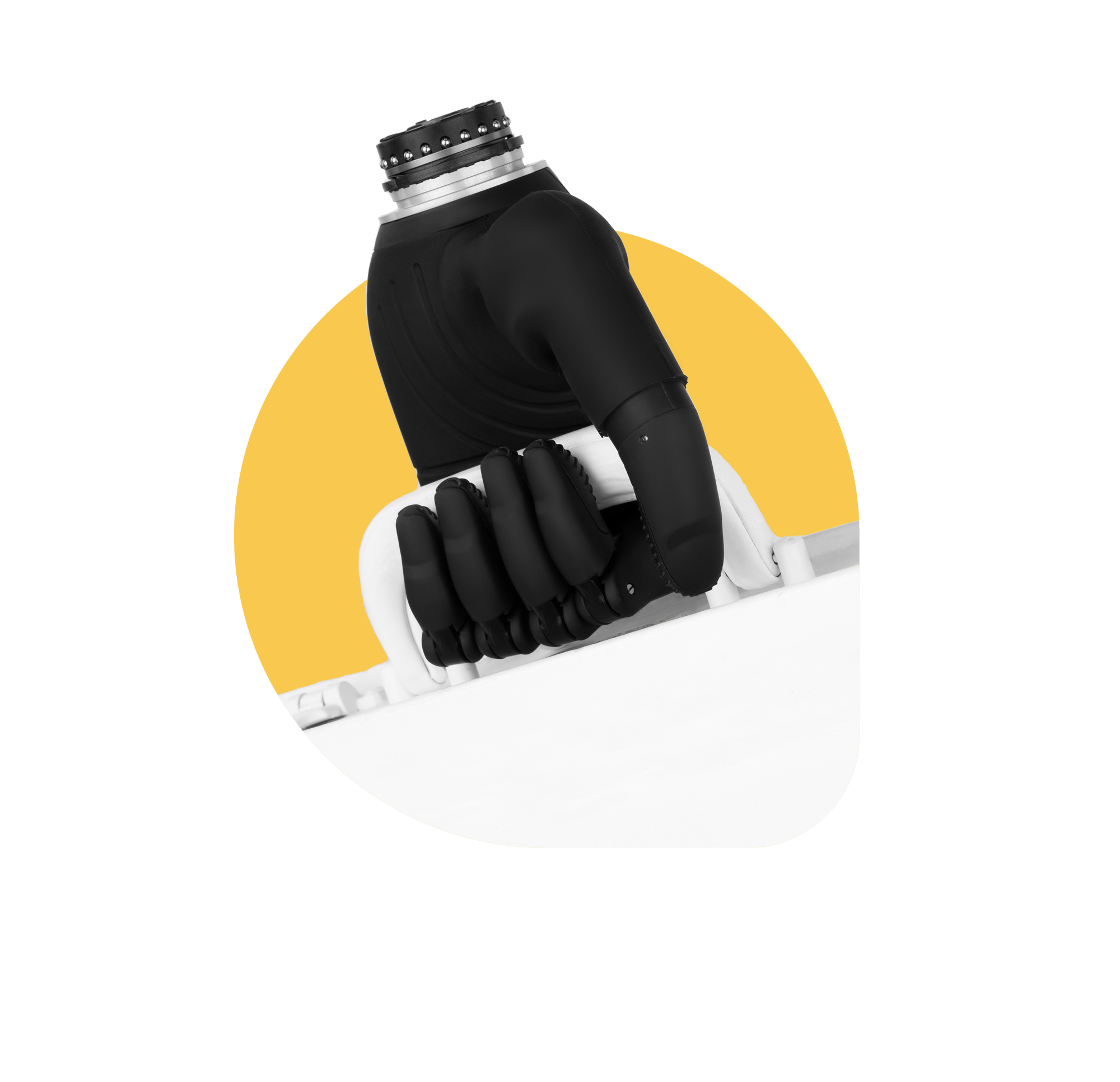 Hook Grip
Self-locking fingers and static grip capacity of 77lbs/35kgs, allowing users to lift heavy objects with ease. Can also be used to provide support when getting up from a seated position and lifting heavy objects like briefcases, shopping bags, and gym equipment.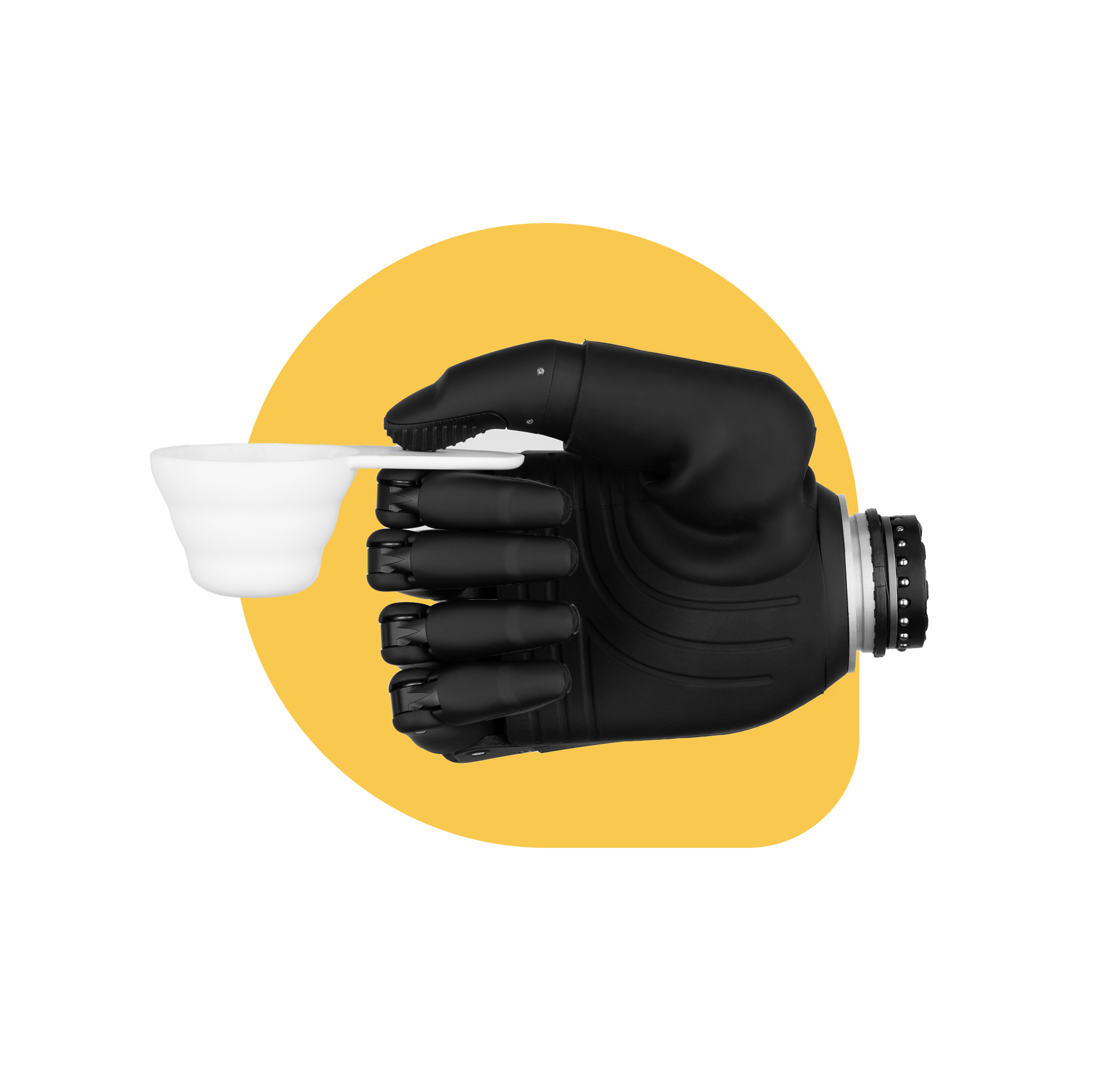 Key Grip
The four fingers assume a position to provide a flat platform for the thumb tto open and close. A commonly used grip for picking up thin flat objects, or performing activities such as holding a key or turning a page.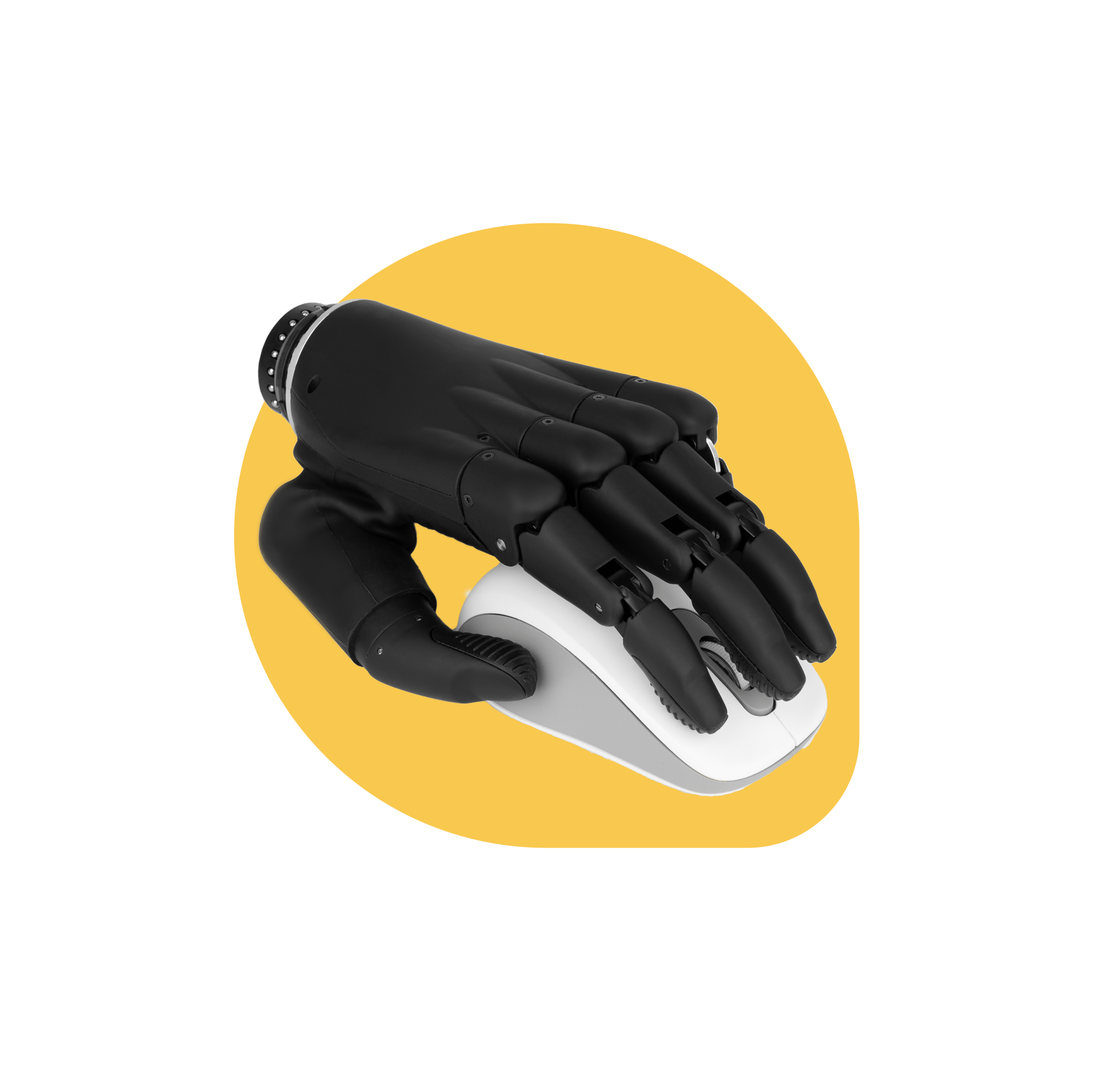 Mouse Grip
This grip is used to operate a computer mouse. The hand assumes the position of the mouse while the index and ring finger can be controlled to push left and right buttons respectively.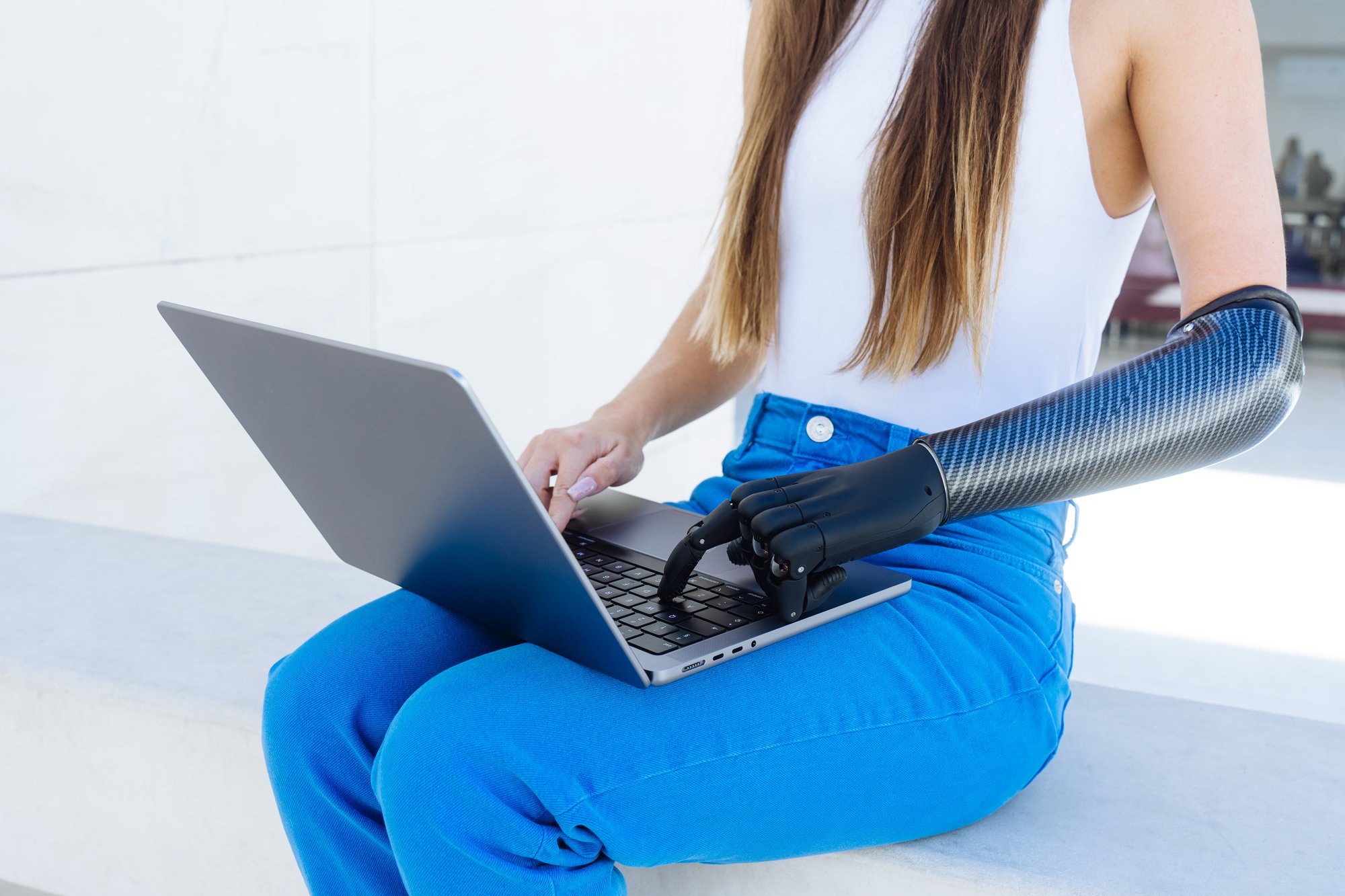 How to Use Our Software
Using our software, clinicians gain access to the Zeus configuration application. The software is designed for accredited prosthetists to make changes in Zeus' settings, enabling a fine-tuning of functions for users.

Using this application, practitioners can adjust the EMG settings that control Zeus, choose from available user grips, modify the finger positions for each grip, and activate more advanced functions of the hand.

The interface software is designed for use by qualified and Zeus-certified prosthetists.
Register Your Interest as a Clinician
We are always looking for new clinicians to join the Zeus community and help us spread accessibility to users. If you're interested in learning more about the Zeus, click the button below and fill out the pop-up form to book a demonstration of the Zeus with one of our team members.